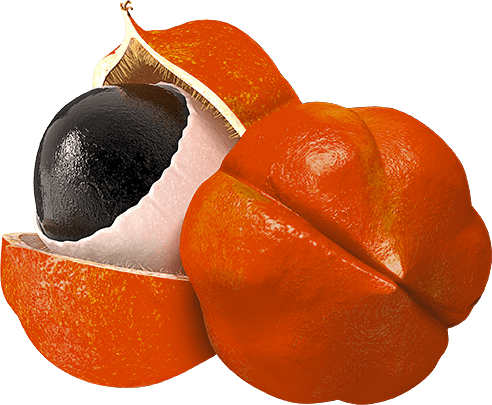 Smoooth energy boost
You'll experience powerful energy without the jitters or crash. Researchers found a 'post-caffeine' dip in alertness 150 minutes after study participants ingested coffee. Not for those who took guarana!
Improved cognitive function
Nature's gift to your brain. Guarana improves memory, alertness, and mood. Go big indeed.
Performance enhancer
Gives you energy to get going and then some. It has also been shown to minimize post-exercise fatigue.
Antioxidants
Catechins are the antioxidants that green tea is famous for. A 2016 study found that guarana contains the same amount or more catechins as green tea, and up to 10x that of cocoa and chocolate. Another reason to feel good about guarana.
Other benefits
Brazilian healers have used guarana for a host of other benefits. Science sometimes needs time to catch up with ancient wisdom. While further research is still needed, research has identified other potential benefits including: antidepressant effects, cardiovascular support, libido enhancement, neuro-protection, longevity promotion, and weight loss, among others.
How does it work?
Guarana contains caffeine, and it also contains theobromine, theophylline, tannins, and flavonoids. Scientists believe that the synergistic interactions of these and other compounds are what makes guarana's effects incredible.
We wrote a blog post with even more details. Check it out.